General & Preventative Dentistry
Superior quality dental care for the entire family, at an affordable price.
Teeth Cleaning
Gum disease is a major cause of tooth loss in adults. This risk can be greatly reduced through regular dental cleanings combined with good oral hygiene habits.
Dental Services
Our dental services include: cleanings, whitening, fillings, sealants, crowns, bridgework, root canals, full and partial dentures, Orthotain, veneers and implants.
Patient Forms
New patients should download, print and complete our New Patient Information form, as well as any Releases of Medical Records that may be necessary from past providers. Start here!
Appointments
Glennallen Family Dentistry is open Monday – Thursday from 7:30 am to 6:00 pm. We are accepting new patients! Stop in, click above, or call to make an appointment today!
K. Brent Shedlock, DDS
ADA, ADS Member
Glennallen dentist Dr. Brent Shedlock was born and raised in Anchorage, Alaska. He graduated from Bartlett High in 1988 and received a Bachelor of Science from Arizona State in 1991 with a major in Business Management and a minor in Finance, placing consistently on the dean's list. He then took two more years of premed courses at the University of Alaska, and ultimately graduated from the University of Southern California School of Dentistry in 1999, at the top of his class (even after missing an entire year to fight non-Hodgkins lymphoma). Dr. Shedlock received his Doctorate of Dental Surgery in 1999, again on the Dean's list. He received the Bernard Levin award for removable Prosthetics for being the number one student in that field. He was also inducted into the Omicron Kappa Upsilon National Dental Honor Society.
Appointments: (907) 822-3693
Meet the GFD Team
Learn more about Dr. Shedlock or any member of our Team through the TEAM link above!
Shanan Giegerich
Registered Dental Hygienist
Drucilla Dickerson
Dental Assistant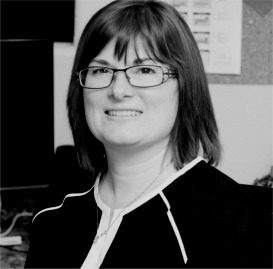 Angie Speerstra
Office Manager